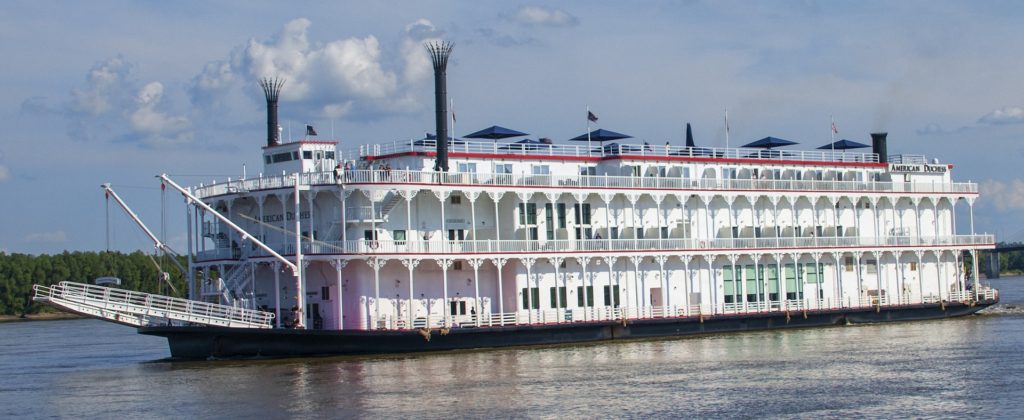 Why a River Cruise?
Many people ask what the attraction is for people to book a river cruise. In fact, since 2012 the demand for river cruising has doubled. The river cruise fleet in Europe alone grew by 182 vessels from 2004 to 2017 – an increase of 111% and still climbing. River cruises are offered in American, Europe, Asia, Africa and South America.
River cruising is not for everyone. It is not, I repeat, not the same as ocean cruising. If you love ocean cruising it is very possible you may not enjoy a river cruise.  Most river cruise companies do not allow children. There is no pool, no night club type entertainment or Broadway type shows, no casino and little choice in restaurants.
A typical river cruise has no more than 200 passengers with an excellent crew to passenger ratio. There is generally one main dining room and one buffet area.  During the dining hours you sit with others enjoying a choice of entrees many of which are cuisines representative of the areas in which you will be traveling. The buffet area is available for all meals and is very informal. Entertainment in the evening may consist of lectures by local guides, music and folk dancing germane to the culture of your next location or maybe a trivia game or something similar.
Your cabins are well appointed. You may choose a balcony suite or you may choose the water level with just a window depending on your budget and preference. You generally sail at night feeling almost no movement when you sail. The upper deck is great for strolling and taking in 360 degree views. You usually dock in the late evening or early morning, have breakfast and you are off on a tour. There is one tour included per day given by a local tour guide as part of your package. You are offered other excursions for an additional fee which you can purchase in advance or on board.  Free time is built into your day as well. There is a concierge desk and an activity director who is helpful and can give recommendations of places to see based on your interests. The concierge can purchase tickets, make reservations if you wish if you venture on your own.
Air fare, travel insurance, transfers, your cabin, meals, and an excursion per day are all part of the all-inclusive package. You are met at the airport and are generally transported to a hotel for one night before and after the cruise. You have the option of booking a pre or post tour if you wish. An included excursion maybe  an invitation to have coffee and cake in someone's home, visit a school, tour an opera house and enjoy a private recital. Aside from taking in iconic sites, cultural immersion is the focus. River cruises are generally ranked with an easy activity level- ideal for mature travelers. There are river cruises, however, that offer more active options such as biking and kayaking in the Netherlands for instance. The main focus of a river cruise is a relaxing way to experience the culture and sights of the locations on your cruise.
River cruises are memorable, enriching, relaxing and in most instances a slower paced than most tours. It is a more intimate way to travel with like- minded people.   Waking up in a new location with experiences that tickle your senses is a great way to travel!