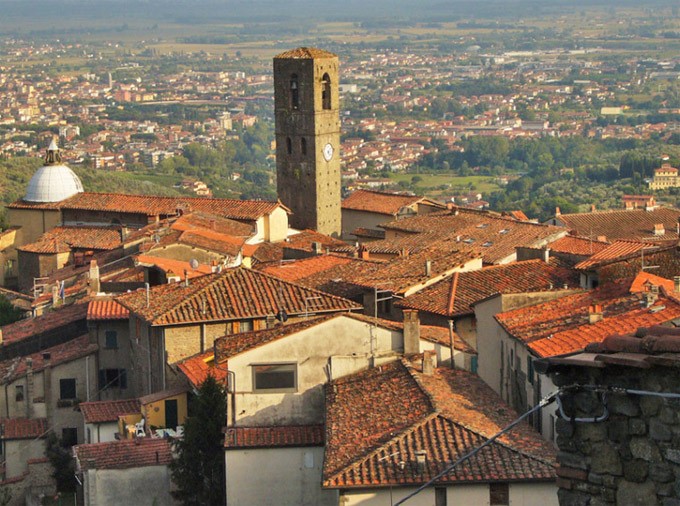 Since we are so restricted these days with Covid 19 while praying for the return to "normal" we can distract ourselves by DAYDREAMING!!!
When traveling to Italy we naturally want to see all the iconic sites. Truly, you would be cheating yourself if you have not. Because of the vast popularity of Italy many tourists face huge crowds and a tour at fast pace. Sometimes it is nice to find a less crowded area centrally located allowing daily excursions such as Cinque Terra, Florence, bicycle tours, wine tours. Staying in the less popular areas permits you to experience the culture, sites, and local ambiance at a calm pace while focusing on your interests.
My daydream involves a gentleman I met virtually who happens to be a BNI member such as myself. He represents Lunaetours and is in a BNI Chapter from Carrara, Italy. He "visited" our chapter and we began a virtual correspondence of sorts. It is because of Umberto that I became curious about Carrara.
Carrara is the northern most city in Tuscany, in the province of Massa and Carrara which is located about 100 Kilometers west of Florence and is the only part of Tuscany that is located along the northern coast of Northern Tuscany and next to the boundary of Liguria.
If you mention Carrara to an artist, the first thing that comes to mind is Michelangelo. He spent months in Carrara at the marble quarries where he selected marble for his sculptures and gave precise orders regarding size and shapes of the blocks. He even concerned himself with the building of roads to transport his stone. Carrara has been mining white and bluish white marble since Pre-Roman times and is still active. Carrara is an UNESCO site for the Creative Cities in Marble crafts.
Another interesting point of fact is that Carrara became the cradle of anarchism in Italy, in particular among the quarry workers in the 19th Century. The workers wanted to form unions fighting against the government.  Carrara is the birthplace of the International Federation of Anarchists (IFA), formed in 1968.
So what is my daydream you might ask?  My daydream consists of experiencing the sights and sounds of the surroundings and the following activities: Experience the beauty of the city entirely built of marble; Experience the local cuisine and specialties of the area (and wine!); Catch the ambiance- talk to the locals; Go to the marble quarry and museums; Find out what the IFA is all about; Attempt sculpturing;  Go on daytrips planned with Lunaetours (and say ciao to Umberto!); Rent a car to explore areas of Tuscany that I haven't yet experienced (or take a train).
It appears that my daydream clearly cannot be fulfilled in just a week! They say dreaming can make it so! Let's hope!
What is your DAYDREAM???