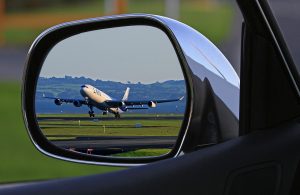 Air Travel Post COVID
It is no mystery that the airlines have been greatly impacted by COVID. As we are climbing out of the travel "dark age " or as I prefer to call it SOAC ( Sort Of After Covid!) we are experiencing unusually  high costs of flights. In addition to the high costs,  we are facing fewer non-stop flights, fewer available flights in some instances, delays and cancellations. Between the price of fuel, not enough pilots, inexperienced employees due to massive retirements and job changes during Covid the immediate future mix is murky.  But we, as Americans, are slowly accepting the challenge and still traveling.
Travel Agents are dealing with the frustration of the flight dilemma hoping it will all go away soon but that seems unlikely in the near future. What is puzzling about this is there are certain locations that are close to the destination in air travel time but are more expensive than flights from  long distance probably due to the volume of passengers. For example, I was looking for a non-stop flight in July to Jamaica from Raleigh Durham Airport to Montego Bay , The prices range from $697 - $1050 plus luggage and all have layovers –many 5-25 hours long!!! The cheaper the flight the longer the layover. This is puzzling since the actual flying time is only 3 hours! It is frustrating. One has to search daily to get the best flights and fares.
Hopefully, soon there will be, at the very least, more airlines providing better flights with fewer lengthy layovers at less expensive fares before the summer.  As a travel agent it is a difficult call as to whether to suggest purchasing tickets now or later for the July flights. I am beginning to think prayers may help!
In any event, when you arrive at your destination it will all be worth it and you will be glad you went ahead with your plans.